English version below
Le 26 octobre, c'est l'anniversaire de la fabuleuse Marilyn Jess, et pour fêter ce jour spécial, nous vous dévoilons la couverture du livre que vous attendez tous Marilyn Jess, les films de culte, que vous pourrez réserver sur Ulule dans quelques jours.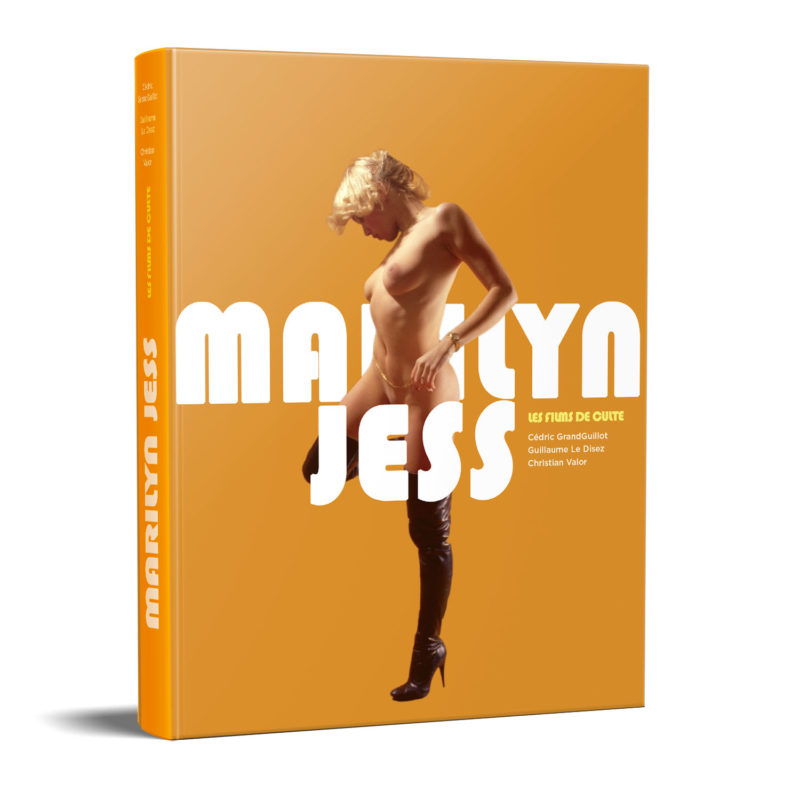 352 pages en français et en anglais pour tout découvrir de la carrière d'actrice de notre merveilleuse Patinette, de ses premiers pas à l'écran jusqu'à ses films les plus incontournables réalisés par Gérard Kikoïne, Claude Mulot, Jean-François Davy, Pierre Reinhard, Jean Rollin et bien d'autres.
Depuis plus de trois ans, nous rassemblons des interviews exclusives, des anecdotes, des révélations et des centaines de photos rares et inédites, que nous brûlons d'impatience de vous faire découvrir.
La campagne Ulule démarre dans quelques jours, et vous pourrez réserver votre exemplaire du livre ainsi que le blu-ray que nous vous avons préparé avec nos amis de Vinegar Syndrome, contenant deux films inédits avec Marilyn Jess. Plus d'informations sur le blu-ray dans les jours qui viennent !
Le livre Richard Allan, aventures sextraordinaires sera également proposé pendant la campagne, ainsi qu'un blu-ray avec deux films avec Richard Allan.
Vous pouvez nous laisser votre adresse pour être prévenus du lancement de la campagne.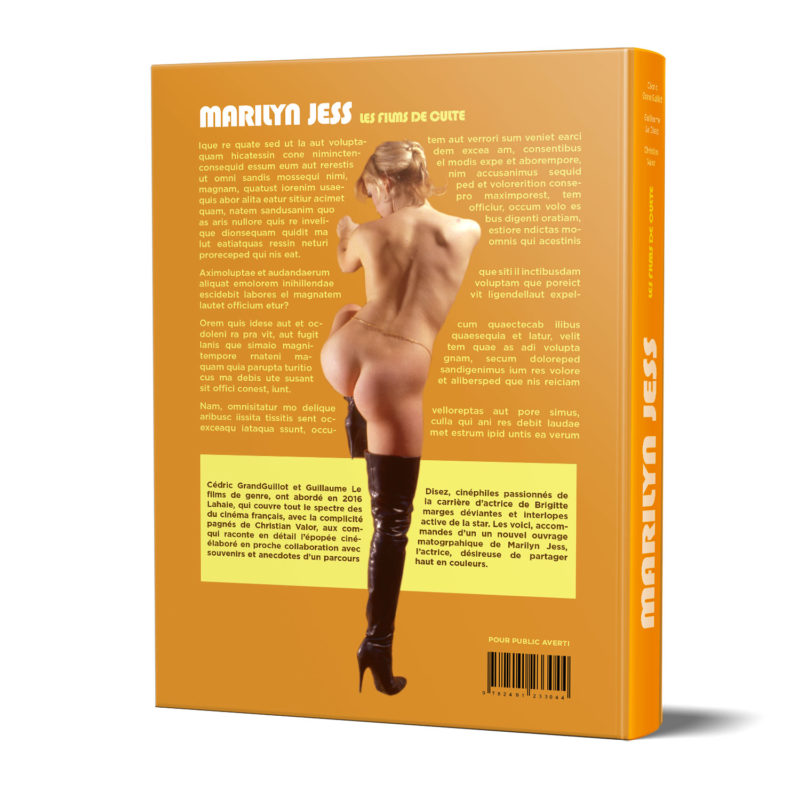 October 26th is Marilyn Jess birthday. To celebrate this special day, we are happy to share with the cover for the book you are all waiting for, Marilyn Jess, the cult movies, very soon avaiable for preorder on Ulule.
352 pages in English and French, to discover everyhting about Patinette carreer as an actress, from her first steps in front of the camera to her greatests movies directed by Gérard Kikoïne, Claude Mulot, Jean-François Davy, Pierre Reinhard, Jean Rollin and many others.
For over three years, we are gathering exclusive interviews, anecdotes, revelations and hundred of rare en unreleased photos, that we are eager to make you discover.
The Ulule crowdfunding campaign will start in a few days from now, and you'll be able to share your copy of the book, as well as the blu-ray we prepared with our friends at Vinegar Syndrome, featuring two unreleased movies starring Marilyn Jess. We'll share more informations on the blu-ray on the coming days !
The book Richard Allan, aventures sextraordinaires will also be available fro preorder during the campaign, together with a double-feature blu-ray starring Richard Allan.
You can enter your adress in the upper form to be notified when the campaign will begin.